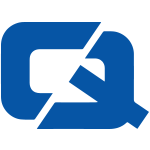 Motorists have been reminded of the need to drive cautiously on roads known to be affected by potholes which could damage their cars.
The Institute of Advanced Motorists (IAM) has warned that the number of cracks and holes on the UK's roads is likely to have been increased by freezing conditions during the recent cold snap.
As a result, drivers were told to ensure they exercise due care by ensuring they drive a good distance behind cars in front so they can anticipate the holes, as well as avoiding swerving suddenly to miss them.
The body also called on drivers to note where potholes are located and notify their local council.
Neil Greig, IAM's director of policy and research, said: "Always make a point of reporting a pothole to the local authority as an early repair could prevent a future accident."
Earlier this month, road maintenance campaign site Potholes.co.uk warned drivers to be particularly weary of holes filled with water, which can be even more dangerous as they are hard to see.
Visit ChoiceQuote, the #1 for car insurance