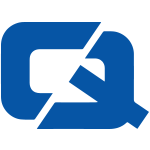 The government has introduced new measures which will make it illegal for motorists to keep a vehicle without insurance.
Under the new regulations, drivers will no longer need to be found driving an uninsured car to face penalties, a move which the government hopes will help increase road safety.
The Driver and Vehicle Licensing Agency is to work together with insurers to identify those keeping uninsured vehicles, at which point the driver will receive a warning.
Fines and car confiscations will follow if they continue to fail to take out insurance.
Road safety minister Paul Clark said that the new measures will play a key role in keeping dangerous uninsured drivers off the road.
He said: "These tough new measures will catch anyone who is keeping an uninsured vehicle, leaving them with nowhere to hide."
The move has already been welcomed by the British Insurance Brokers' Association, which expressed confidence that the measures will "benefit all road users".
Visit ChoiceQuote for the #1 car insurance