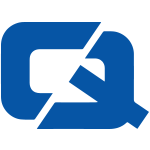 The Driving Standards Agency (DSA) is planning to introduce an eco-friendly element to the driving test.
Scotland on Sunday reports that drivers will be tested on whether their driving technique saves on fuel and is not overly harmful to the environment.
People will not be failed if they do not meet such criteria but will be given information and advice on how to improve their environmental performance, the newspaper notes.
A spokesman for the DSA said the new "eco-safe driving techniques" section of the test is intended to "encourage greener driving habits" for those learning to drive.
"Driving in an eco-safe manner not only means safer driving but can also reduce air pollution," he commented.
"We want learner drivers to understand that the way they drive can improve their safety, help them tackle carbon emissions and save them money," he added.
In related news, Graeme Trudgill, technical and corporate affairs executive at the British Insurance Brokers' Association, recently said how green a car is, is not a "major factor" in the cost of car insurance.