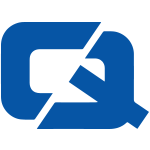 Motorists have been urged to ensure their tyres are properly maintained to help them avoid road accidents.
Recent statistics produced by the Department for Transport found that illegal, defective or under-inflated tyres were influencing factors in the death of 43 motorists last year.
Car insurance customers may be interested to know that poorly-maintained tyres were found to have contributed to a further 984 road accidents last year.
Rob Beddis, chairman of TyreSafe, said: "This tragic loss of life is unnecessary and could have been avoided by carrying out simple, regular checks on tyre pressure, tread depth and tyre condition."
As well as potentially putting motorists at risk, under-inflated tyres tend to wear out quicker and increase fuel consumption, Mr Beddis explained.
This could place an additional financial burden on motorists, who may already be balancing the cost of road tax, petrol and car insurance.
Earlier this year, TyreSafe reported that nearly 80 per cent of cars on the UK's roads were being driven on incorrect tyre pressures.