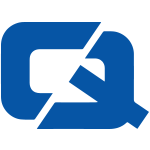 Motorists have been urged to take care behind the wheel with the winter solstice approaching next week.
According to research by moneysupermarket.com, two-fifths of fatal motor accidents happen in the dark.
Along with dark wintery weather comes treacherous conditions, the price comparison site warned, and so motorists need to be prepared to cope in order to avoid becoming another road accident statistic.
The company's managing director for insurance Andy Leadbetter added: "Motorists should ready themselves and their vehicles now for icy conditions."
He said drivers need to be "extra vigilant" and prepared for the potential actions of other road users who may not be as responsible as themselves.
Mr Leadbetter also suggested that motorists stock their vehicles with emergency provisions, such as a torch, a high-visibility jacket, jump leads and a first-aid kit.
Meanwhile, tyre provider Protyre recently advised motorists to prepare their vehicle for the forthcoming frosty months.
This comes after its research revealed that only 20 per cent of drivers have their cars fitted with safe tyres.
Visit the #1 Car Insurance page