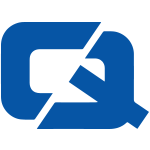 Drivers in St Helens have been urged not to leave their car unattended with the engine running in the morning while they wait for it to defrost and heat it up.
Detective Chief Inspector Paul Hesketh of Merseyside police warned motorists that car thieves are opportunistic and actually prowl the streets on the look out for vehicles unattended in such a manner.
He said: "Our message is clear – don't leave your engine running whilst you are not in the car."
DCI Hesketh added that claims made to car insurance providers for vehicles that are stolen due to a driver's own negligence of leaving keys in the ignition will usually be rejected.
People who notice anyone behaving suspiciously have been urged to report it to police in a bid to make it as hard for car thieves as possible.
Meanwhile, Nottingham police recently made a similar warning to motorists saying that it only takes a matter of seconds for a thief to steal a car that is left with its engine running.
Visit the #1 Car Insurance page