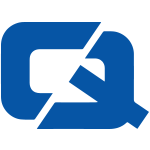 Motorists in Nottinghamshire have been warned against leaving keys in the ignition to warm up their cars because opportunist thieves are likely poised to take advantage.
Crime reduction manager for Nottingham Mike Gough said people often think their vehicles will be safe if they are left for just a few seconds on the street, but it only takes the same amount of time for a car thief to pounce.
"Cold weather does not prevent criminals from operating," he added.
This advice comes after two people were targeted when they left their cars unattended with the keys in the ignition.
The victims included one woman in Newark when she nipped into a shop and another in Bulwell who turned her back for a couple of seconds to lock her gates.
Police warned that car insurance companies will rarely pay out on claims for vehicles stolen while the engine was left running.
Meanwhile, drivers have been warned the number of thefts is likely to rise during the winter months as thieves operate better under the cover of darkness.
Visit the #1 Car Insurance page