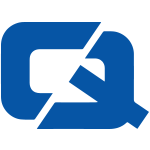 Drivers have been urged to take steps to ensure that their batteries are properly maintained during the autumn months.
The Institute of Advanced Motorists (IAM) explained that the weather could damage batteries. For example, the first frost was said to "take its toll" on battery life.
It went on to warn car owners to keep components in their vehicles clean and dry, with terminals kept tight to avoid corrosion.
The IAM added that drivers need to make sure that their battery is kept secure during the coming months.
Autumn leaves might also be a cause for concern, the body warned, explaining that they can have a "devastating" impact on a vehicle's electronics.
Consequently, motorists should take steps to ensure that their car's plenum chambers are not blocked.
Earlier this year, the IAM issued guidelines for driving during winter in which it warned motorists that when there is heavy rain they should watch for shiny patches of lying water on the road and keep a longer gap between their vehicle and other traffic.
ChoiceQuote – the #1choice for car insurance