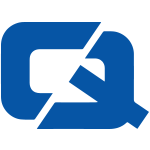 Britain's drivers could save as much as a collective £2.9 million in road tax each year if they drove eco-friendly cars, according to the latest research.
With 17 per cent less CO2 being emitted by such vehicles than their non-green counterparts, uSwitch has suggested that adopting such a vehicle can reduce the cost for the driver and the world around them.
"With fuel prices soaring to a record high, motorists are increasingly becoming attracted to these fuel-efficient, lower-tax green vehicles, finding them to be kind on their pockets as well as on the environment," said Ashton Berkhauer, insurance expert at uSwitch.com.
According to the website, there could be as many as 28,900 green cars bought in the UK during the course of 2008 if current trends continue over the next 12 months.
Alternative fuel cars pay a reduced rate of road tax to diesel and petrol fuelled cars, with cars emitting 101 to 120 grams of CO2 per km paying just £15 for a year in road tax when using alternative fuel.
A similar petrol or diesel car would pay £35 for the 12 months, according to the Directgov website.