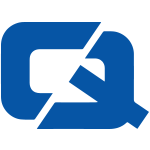 Motorists who accidentally fill up their diesel vehicles with petrol could end up being massively overcharged for garage repairs, a survey says.
Auto Express magazine got a team of researchers posing as drivers who had filled up incorrectly to get repair prices from garages.
It found huge differences in quotes and even found some mechanics prepared to charge thousands to solve the problem.
Auto Express editor David Johns said the array of big quotes "smacked of profiteering" and said modern cars were much tougher than some garages were suggesting.
Top of the list in the survey was a £5,000 quote to repair a Chrysler accidentally filled with petrol instead of diesel.
It is thought some of the high prices could be caused by mechanics assuming insurers would pick up the bill as some car insurance policies will cover accidental damage done to an engine.
According to the Daily Mail, the AA said "over cautiousness" on the part of some garages could also be to blame.