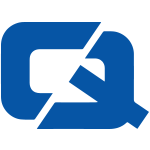 Drivers in one area face extra costs from the planned introduction of the first city congestion charging system outside of London.
Supporters of the Greater Manchester scheme say it will reduce pollution and jams, while opponents claim it will further affect motorists battling rising fuel prices.
The Association of British Drivers (ABD) said the money which will be used to set the scheme up would be better spent on an extension of the city's Metrolink system.
Sean Corker of the ABD said: "The government deliberately cancelled funding for the Metrolink extension, so that they could use the need for this as an excuse for imposing congestion charging upon the city."
ABD chairman Brian Gregory also criticised the government for approving the plan when drivers face rising fuel and tax costs, which must be met along with regular maintenance and car insurance costs.
Plans for the scheme were first unveiled in May last year, prompting campaigners to launch an online petition.