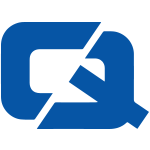 Most British motorists, potentially including those with insurance policies, are clued up about the need for extra items in their vehicle during the winter months.
But many fail to implement what they know, research by vehicle maker Kia has found.
According to the findings, while almost 70 per cent of motorists recognise the importance of keeping warm clothes in the vehicle during the cold months, only 40 per cent actually do so.
In addition, 54 per cent of drivers said that they felt a first aid kit was vital vehicle equipment during winter, but only two in five motorists actually put their belief into practice.
Hamish McCowan, aftersales and logistics director at Kia Motors UK, said: "In my experience, many drivers know how to check basics such as oil and water but when it comes to driving in the winter, they talk a good talk but don't always follow it up with the right actions."
The government's Think! road safety website calls upon motorists to ensure they are well-prepared for all seasons.