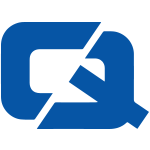 The Department for Transport (DfT) has issued a series of "smarter driving" tips for drivers to help them cut down on their carbon footprint and save money this Christmas – news which may be of interest to car insurance customers.
Tips include pumping up tires to reduce CO2 emissions, along with revving less and carrying less weight in cars to economise on fuel consumption.
People with motor insurance may be find the tips helpful in reducing fuel costs and in helping the environment, as the DfT has estimated that if UK drivers followed the tips for just 12 days, carbon emissions could decrease by eight per cent – saving them £68 million.
Commenting on the DfT advice, transport minister Jim Fitzpatrick said: "With many of us travelling to visit family and friends over Christmastime, we'll be clocking up extra miles and increasing our carbon emissions.
"If you do have to travel by car, why not try out the smarter driving tips, help tackle climate change and save yourself some money at the same time?"
The government recently launched the Act On CO2 campaign, which is aimed at reducing individuals' carbon footprints.