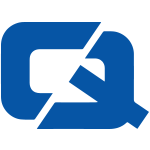 The majority of British motorists are completely unaware of the environmental credentials of their vehicle, new research shows.
A survey conducted on behalf of the Environmental Transport Association (ETA) shows that 65 per cent of drivers do not know how much CO2 is being emitted by their car.
Vehicle owners in London are least likely to know how polluting their vehicle is, with 68 per cent admitting to having no clue when it comes to emissions performance.
Andrew Davis, director at the ETA, said: "The debate about emissions and climate change moves on but the results of our survey show it may be leaving people behind."
Knowing how clean a vehicle is can be helpful when choosing a new car, as owners of less polluting cars pay less road tax and may also be able to secure cheaper car insurance premiums.
However it seems some drivers may be listening as car sales figures seen by the Times show that 15 per cent fewer vehicles rated in the highest road tax band according to their emissions were sold last year.
At the same time sales of zero and low emission cars – those in bands A and B – rose by 17 per cent, the newspaper found.