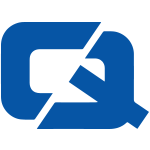 Drivers have been warned to pay particular attention at roundabouts after UK bike use increased.
The Institute of Advanced Motorists (IAM) said cycling could be more popular because of rising petrol costs and warned there were now more inexperienced riders on the roads.
Experts at the group have put together a series of simple tips to help drivers avoid a collision with pedal power converts.
The IAM said: "Remember to use all your mirrors with extra care before changing direction when there are cyclists."
Particular care should be taken at roundabouts which is where many accidents involving bikes happen, according to the group.
Drivers could find they end up having to claim on their car insurance policies or even end up injuring cyclists if they ignore the advice, which also says to take care when opening doors after parking.
According to the Independent, Transport for London is planning a publicity campaign to promote harmony between the capitals drivers and bike riders.