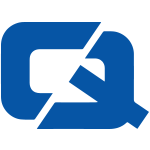 Holidaymakers taking their own vehicles to Ireland this summer have been warned signage in some areas still has no English translation.
AA Ireland said while the road network and signage has improved, some areas could still be confusing for some UK Motorists.
In 2006 4.97 million Britons visited Ireland, according to figures from Tourism Ireland.
AA Ireland spokesman Thomas Brosnan said: "There might be issues with signposting and getting around if you go to Gaeltacht areas, where all the signs are in Irish without the English translation."
He added English maps fro these regions were available, giving place names in both languages.
Drivers heading from Northern Ireland down to the south will find speed limit signs change from imperial to metric.
Recently AA Ireland also said British drivers heading to Ireland should check what level of cover their car insurance policies will give them while on holiday.
The AA provides motoring breakdown cover and expert knowledge on transport issues.