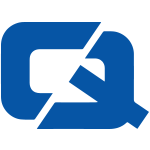 New research has revealed that more than half of UK drivers believe drug-driving is a more common and serious problem than drink-driving.
The AA has therefore called for urgent action to tackle offenders with new technology.
Edmund King, president of AA, said: "The Department for Transport accepts that drug-driving has increased substantially but that official figures on motoring convictions and deaths caused by drug-drivers are not reliable indicators."
This comes after drug testing company Trimega Laboratories revealed that over 50,000 motorists would fail so-called 'drugalyser' roadside tests a year if police had access to such devices.
Trimega managing director Avi Lasarow suggested that simply knowing that police are equipped with drugalysers should be a strong deterrent for would-be offenders.
Meanwhile, police around the country are stepping up roadside patrols in the run up to Christmas to tackle the annual problem of festive drink-driving.
Visit the #1 Car Insurance page