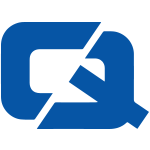 The Driving Standards Agency (DSA) is aiming to maintain road safety by tackling driving test impersonators, in a move which may be welcomed by car insurance customers.
Andrew Rice, head of fraud and integrity at the DSA, said that the agency is "committed" to pursuing such offenders to "preserve" public safety.
"Failing to identify offenders presents major dangers to road safety because impersonators undermine the system by gaining entitlement to drive for those unable or unwilling to undertake the proper assessment," he stated.
It is thought that such offenders pose a significant risk because fraudulent licences can be used to obtain other forms of identification and credit, Mr Rice stated.
The DSA plans to be "vigilant" in its efforts to bring an end to such criminal practices, he added.
In 2006-07, the DSA carried out more than 1.8 million practical driving tests and 1.5 million theory tests across the UK.
The agency aims to contribute towards achieving a significant reduction in the number of riders and drivers killed or injured in road accidents, car insurance customers may be interested to know.
Visit our Japanese import insurance page