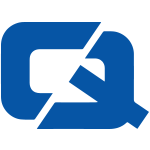 Durham County Council is planning to launch a consultation of local taxi industry professionals over proposed changes to the governance of the sector.
The authority's cabinet is to be asked to delay setting a new policy until operators in the county can give feedback on how to improve conditions in a fair and effective way.
Changes have been on the cards since the launch of a new unitary authority in April 2009, with discussions having been ongoing since that time.
It is expected that a number of safety-related changes, such as the introduction of additional driver checks, tinted windows and first aid equipment, will be implemented as quickly as possible.
Joanne Waller, the council's head of environment, health and consumer protection, said: "This is a complex and sensitive issue and we must consider all feedback and allow that to help shape our new policy."
Last week, authorities in Bristol reminded drivers of the need to ensure they are compliant with taxi regulations following a crackdown on illegally-operated vehicles.
For the #1 car insurance page, visit ChoiceQuote