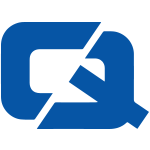 People stuck for what to get their motoring loved ones for Valentine's Day this year need fret no more.
The Driver and Vehicle Licensing Agency (DVLA) has whipped up a romantic gift idea in the form of a personalised number plate registration.
Sweethearts hoping to impress their better half need only visit the website and follow the links to see a shortlist of personalised options.
On top of providing name registrations, the DVLA expects to issue the likes of 'MY09 LUV' and 'MR09 MRS' for loved-up couples this February 14th.
DVLA personalised registrations marketing manager commented: "With one in five registrations bought as gifts, we always receive a huge surge in Valentine's-linked registrations."
He added that the new online search system will provide customers with an extra personal touch.
The DVLA's personalised registrations are available from £245 and with over 30 million to choose from, every Valentine's Day driver is sure to get the one he or she wants.
Visit the #1 Car Insurance page