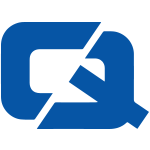 Car insurance customers who are keen to help the environment and their wallets should adopt green driving techniques, it has been advised.
Some motorists are already driving in a more eco-friendly way by reducing their speed, says Jay Nagley of Clean Green Cars.
He states that the techniques can benefit the planet and the budget in all circumstances.
"In the city it is a case of driving more smoothly and at a steady speed as well as anticipating what the traffic lights are going to do," he explains.
Accelerating hard and slamming the brakes on at the last moment will use more fuel, Mr Nagley adds.
Figures collected by the AA show that 62 per cent of people would consider buying a more fuel-efficient car and 60 per cent would put eco-driving techniques into practice in order to save on fuel costs.
As well as this, nearly half said they would cut out short journeys by car and a third would buy a hybrid, electric or alternative fuel car.