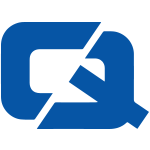 Increased concern about the environment could benefit drivers with lower fuel and car insurance costs, according to the Driving Standards Agency (DSA).
By using eco-safe driving techniques motorists can reduce their vehicle's fuel consumption, increase their safety on the roads and ultimately cut the cost of driving.
DSA assistant chief driving examiner Bob Millard said: "Good driving and road safety is based on hazard perception and this is also the foundation of eco-safe driving."
He added that eco-safe driving techniques reduce the wear and tear on a car which lowers the cost of maintenance and servicing.
According to an RAC report, motorists are currently wasting around £2.2 billion worth of fuel every year because they do not realise that driving efficiently is better economically.
The Energy Saving Trust said that motorists stuck in a traffic jam should turn off their engines if they are not likely to move for a minute or two on top of reducing their use of the car's air conditioning.
Visit the #1 Car Insurance page