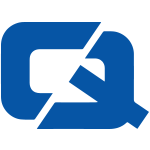 02 May 2013
The number of electric cars sold has fallen, according to new research by the UK Petroleum Industry Association.
It has emerged that only 3,600 of the vehicles had been sold in the past year, even though the UK government was hoping that 1.7 million electric or hybrid cars would be on British roads by 2020.
Initiatives by the coalition have included offering a £5,000 subsidy for anyone who buys an electric car, whilst £300 million is set to be spent on increasing the number of charging sites across the UK. There are only 11 vehicles however that are eligible for the subsidy, one of which being the new Nissan Leaf.
Analysts have suggested that yearly sales may struggle to even rise above 40,000 in the next few years. For those investing in an electric car however, it is important that they insure themselves on the road.
Visit ChoiceQuote – for the #1 car insurance.