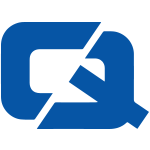 A specialist electric car firm has recruited a new executive as it continues to develop its production lines.
Tesla, the firm behind the Tesla Roadster electric sports car, has signed up former Chrysler man Mike Donoughe to help develop its rapidly emerging brand.
The company is also producing the Model S, a four-door, five-seat electric sports sedan.
Mr Donoughe said: "Tesla is creating vehicles that appeal to customers looking for environmentally sound and energy efficient solutions without compromising on functionality and performance."
Tesla cars are currently only available in the US, but could be imported into the UK and driven with a specialist sports car insurance policy.
US chat show host Jay Leno recently joined a list of celebrities who have tried the Roadster car, taking it for a spin as part of his Jay Leno's Garage series.