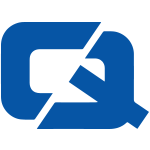 Police in Essex have called on car insurance customers to work with them in their attempts to thwart would-be thieves.
Following news from the police that a substantial amount of thefts from parked cars are opportunistic, officers have asked drivers to step up their vehicle security measures.
Superintendent Steve Johnson commented: "The thief looks through the vehicle window, sees valuables inside, and tries the door to see if the car is unlocked."
This comes after nine cars in the Dunmow area were recently targeted by thieves who stole various items including mobile phones, cash and sat navs at the start of April.
Lorna Watson, a south eastern crime reduction officer in Essex, recently warned motorists that it takes a thief just one minute to break into a car and steal the contents.
However, she reminded that the process to claim back items on car insurance can be lengthy, so it is simply not worth the risk.
Try ChoiceQuote – for competitive car insurance