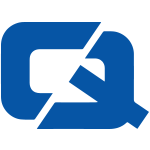 The Environmental Transport Association (ETA) has predicted that a record number of cars will breakdown in the new year due to a combination of cold weather and motorists' cost cutting.
According to the non-for-profit breakdown company, around three million drivers could find themselves stranded on January 5th because their vehicles have been left unused in the cold during the holidays.
Director of the ETA Andrew Davis explained: "It's not just people who can feel a bit flat following the new year festivities; the sub-zero temperatures predicted for early January mean many car batteries will fail on that first Monday back to work."
The ETA has therefore announced plans to upgrade its fleet during the first month of 2009, deploying a fleet of as many as 8,500 breakdown recovery vehicles.
Motorists were warned over Christmas to perform regular service checks on their cars before setting out on long journeys in order to avoid a breakdown.
Visit the #1 Car Insurance page