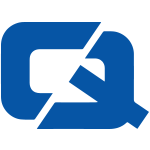 Disagreements in Europe surrounding the installation of electrical vehicle (EV) charging sockets is delaying bringing the eco-friendly cars to the mass market, according to Elektromotive.
ACEA, the trade association for European automobile manufacturers, announced yesterday (September 26th) new plans to build charging points across the continent by 2017, but the Brighton-based EV recharging point manufacturer Elektromotive said this could be "too little too late".
Calvey Taylor-Haw, managing director of the company, said: "In order to give people across Europe sufficient confidence in the EV market so that they will actually buy these vehicles, we need widespread agreement on standards."
He added that there is a range of EV models coming to the market in the next year but there will be insufficient charging points available if the plans are followed. Types of sockets across Europe need to be standardised to one sort to avoid having some cars that cannot be topped up.
Mr Taylor-Haw also commented that EV users must have the freedom to charge their vehicle at any publicly-available recharging point, regardless of who manufactured it.
The release of new electric car the Vauxhall Ampera has helped to spur the demand for electric charging points. The car retails at £28,995.
For the #1 car insurance – visit ChoiceQuote.