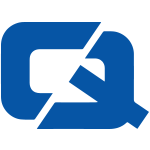 The average CO2 emissions of new cars are falling faster than ever before, new statistics have revealed.
Figures from Clean Green Cars and the Society of Motor Manufacturers and Traders (SMMT) show average CO2 rates for fresh models are down 3.18 per cent for the first six months of this year.
Experts hailed the statistics as proof the motor industry is taking effective action to cut pollution.
SMMT chief executive Paul Everitt said: "The reductions are significant and sustained and will increase as more fuel-efficient cars come to market."
Jay Nagley of Clean Green Cars said rising fuel costs were still the main reason people were more interested in more efficient cars, rather than environmental concerns.
Some drivers trying to cut the cost of motoring may also turn to a cheaper insurance policy or adopt eco-driving tips to cut petrol consumption.
Clean Green Cars aims to provide simple advice to consumers who are planning to buy more environmentally-friendly cars.