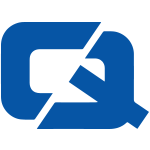 Women motorists put the comfort of their cars on their list of priorities, according to a new survey.
The study for GM Fleet also shows that entertainment and navigation systems are important considerations when buying a new car, for which they will also need to take out a new car insurance policy.
Must-have options when choosing a new vehicle include satnavs, MP3 dock and climate control.
The list also reveals that sun roofs, parking sensors and infotainment systems are things which women look for in cars.
However, less than ten per cent say they look for environmental credentials or lower fuel consumption, even though such specifications could lead to lower car insurance costs.
The poll also shows that when it comes to their current cars, women rate their stereos and climate control as the most important features, putting a comfortable and entertaining drive at the top of their list of priorities.
According to AA figures, motorists are generally more environmentally aware.
Its research shows that 62 per cent would consider buying a more fuel-efficient car and 60 per cent would put eco-driving techniques into practice in order to save on fuel costs.