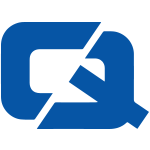 Female car insurance customers have been advised to do their research before approaching a used car vendor.
According to vehicle information specialist HPI, too many women lack confidence when it comes to making a decision about buying a car and they often leave it to the motor trader to reassure them of a vehicle's integrity.
This comes after a recent study conducted by HPI revealed that despite women making up almost half of the UK's driving population, less than a fifth of car checks were conducted by a female motorist.
HPI business manager Nicola Johnson claimed that buying a car really is not as daunting as it might appear to women.
"It should never be underestimated how powerful arming yourself with research … can be in boosting your confidence," she added.
This comes after HPI recently warned that the second-hand car market is set to pick up this year, with values already showing signs of improvement in April.
Visit the #1 car insurance page