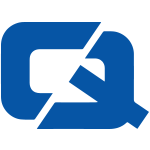 Drivers, potentially including those with a car insurance policy, have been shown to be committing fewer motoring offences in Scotland.
Police have found that over the first month of the nation's winter road safety initiative, the number of people driving while not wearing a seatbelt was 222 – down from last year's figure of 251.
Meanwhile, 981 motorists were caught speeding this year, compared with 1,473 during the same period last year.
Responding to the findings, Inspector Graeme Allan, of Central Scotland Police's Road Policing Unit, described the results as being an encouraging start.
"We are not prepared to rest on these figures and we will be actively targeting motorists during the next part of this campaign during the run up to Christmas. We want to make sure people enjoy the festive season and there will be no second chances for anyone caught committing motoring offences," he stated.
Meanwhile, Northern Ireland's Christmas campaign has seen reduced numbers of drink drivers on the roads this year, compared with 2006, the BBC reports.