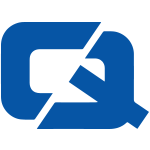 Fiat's 500 series of hatchbacks have again been named the best city car at the 2009 Auto Express New Car Awards.
The compact vehicle, which was first introduced in 2008, was hailed by the publication for its manoeuvrability, impressive record in road tests and its choice of different models.
Fiat has enjoyed notable success and industry recognition for its urban vehicles, with its Panda model having won the Best City Car Award for four consecutive years between 2003 and 2007 before the 500 first took the accolade last year.
Auto Express said: "A top class urban runabout is a model that fits in perfectly with a daily commute … and doesn't make too many demands on your budget. The Fiat 500 scores on all counts."
The manufacturer was also presented with a special award in recognition of its eco:Drive system, which is designed to save fuel and reduce exhaust emissions.
ChoiceQuote – the #1 for car insurance