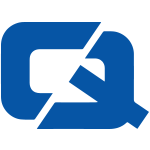 22 August 2012

The Fiat 500 range has proved to be popular ever since it hit showroom floors, but it is set to be boosted even further with the arrival of the 500 Street.
This sporty and 'lavishly equipped' version is being aimed at car insurance policyholders who are looking for style, economy, comfort and a touch of cool.
It comes with dark tinted windows, alloy wheels and satin chrome finished mouldings, handles and door mirrors. Under the hood, drivers can choose from the 1.2-litre petrol, 0.9-litre TwinAir or 1.3-litre MultiJet 2 diesel engine, giving motorists plenty of performance around busy cities.
Furthermore, the Street comes equipped with plenty of gadgets, such as air conditioning, sports seats, 16-inch alloy wheels, leather steering wheel with radio controls and Blue&Me infotainment.
The colours which are available also point to modern trends and a younger age group, with Bossanova White, Pasodoble Red, Crossover Black, Electroclash Grey and Matt Black all on offer.
Elena Bernardelli, marketing director at Fiat, said that the Street offers a "fresh approach" to the Fiat 500 range. "Its combination of bold, sporty looks with a high level of standard equipment will make it a serious consideration for any value-conscious buyer."
Prices start at £11,360 for the 1.2-litre version and go up to £13,760 for the 1.3-litre model, costing the same as the 500 Lounge.
The Street will hope to build on the success of the 500 city car, which recently passed the 10,000 sales mark in the UK. Fiat is looking to back this up by releasing a range of bold new colours and upgraded interior trims.
Countrypolitan Yellow and New Age Cream solid paints are available, along with metallics like Groove Metal Grey and Epic Blue.
Motorists will be able to choose from new Chocolate Brown/Ivory fabric and Grey/Black fabric interior trim as they customise the cabin of their new car.
The aesthetics of the wheels can be boosted by new 15-inch alloys, along with a short-fin design antenna.
For the #1 car insurance – visit ChoiceQuote