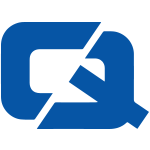 Fines for driving without car insurance have fallen by an average of more than one-fifth over the past decade, new figures reveal.
Data compiled by the Home Office shows that the average fine for uninsured drivers has dropped from £224 in 1997 to just £177 in 2005, prompting calls for courts to get tougher on those driving without car insurance.
The number of uninsured motorists appearing before UK courts has also fallen over the past ten years, although figures suggest that more drivers are flouting the law by taking to the roads without car insurance, the Daily Mail reports.
David Ruffley, Tory spokesman on the police, uncovered the information and called on the government to address the problem, which is "often a sign of more serious criminality".
Driving without insurance puts motorists and others on the road at risk and pushes up annual premiums, with a report by the Association of British Insurers indicating that uninsured drivers are ten times more likely to have drink-driving convictions.
Government figures suggest that there are two million uninsured vehicles on UK roads, or around 6.5 per cent of all vehicles.
In related news, a month-long initiative by police in Torbay, Devon, targeted around 1,000 drivers during March and uncovered incidences of motorists driving without insurance.