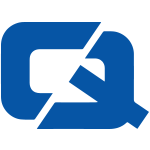 Tomorrow will see Antonov present a technical update of its six-speed automatic transmission – which could become the first six-speed automatic built in China.
Car insurance and van insurance policy holders could be interested in the development, set to be unveiled at the Beijing Auto Show.
Chief executive of the vehicle technology firm John Moore is lined up to make the presentation.
He said: "We're making considerable progress in China and our plan with Loncin to establish a high quality and highly competitive manufacturing capability is evidence of our growing commitment to China."
Antonov put pen to paper on an agreement with Loncin in September 2007 in a deal aimed at ensuring the firms work together on manufacturing projects.
The partnership should see customer vehicles with the transmission from 2008 and full production for vehicle programmes starting mid-2010.
Mr Moore added Antonov was interested in China as the firm saw it as becoming a premium market for automotive innovation.
Antonov's Chinese adventure is supported by European divisions and a new technical centre in Warwick in the UK.