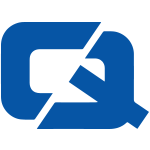 UK motorists planning to buy a used car are being warned by the Finance and Leasing Association (FLA) to check there is no outstanding finance left on the vehicle.
Figures from the organisation revealed that in 2011 alone, vehicles with outstanding finance totalling £13 million were sold on across the UK, and the FLA is urging motorists to look into the vehicles they plan on buying.
As highlighted in a report by BBC's One Show in February, drivers can pay for a HPI check, which will conduct a thorough review of the car's history, highlight any untreated repair work and if there is outstanding finance left on it.
The FLA has also recommended that buyers take the vehicle for a test drive before making a purchase.
Paul Harrison, the FLA's head of motor finance, said: "It's better to do the checks than risk driving an unsafe car, or a car that remains the property of a finance company – which they'll want back."
For the #1 car insurance, visit ChoiceQuote