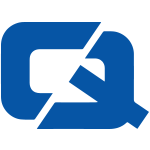 The Environmental Transport Association (ETA) has revealed that buses are to be fitted with signs that flash if the motorists behind is speeding or tailgating.
Drivers breaking the two-second distance rule by driving too close behind a bus will be reminded by the illuminating sign on the Stagecoach buses in a bid to reduce the number of accidents on the roads involving buses.
Andrew Davis, ETA director, said: "Overtaking large vehicles can be treacherous, so the back end of a bus is an ideal place to remind drivers if they are speeding or tailgating."
Meanwhile, the Institute of Advanced Motorists issued a warning to motorists about the dangers of driving while under the influence of alcohol this Christmas.
It claimed that even "the odd tipple" when at a festive house party is enough to impair a driver's judgment and ability when behind the wheel.
Visit the #1 Car Insurance page