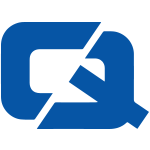 Fleet car insurance customers are to receive advice on training drivers about how to cope with a motorway breakdown.
While most drivers may think they know what to do if they experience mechanical problems on the motorway, statistics indicate that far too many motorists do the wrong thing.
That fact is perhaps best illustrated by Department for Transport figures which show that collisions involving vehicles stationary on the hard shoulder led to 117 fatalities in 2007.
Road safety charity Brake is now calling on fleet managers to provide more education to their drivers about breakdown safety and has compiled an information pack to help them do it.
Brake's Fleet Safety Forum manager Roz Cumming said: "Companies have a responsibility to ensure their drivers and other road users are protected in the event that a breakdown occurs. Avoiding crashes not only saves lives but makes commercial sense too."
The Highway Code states that drivers should never attempt to conduct repairs to their vehicle on the hard shoulder or place a warning triangle on the motorway in the event of a breakdown.
Visit the #1 Fleet Insurance page