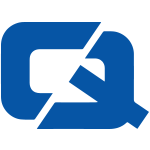 Ford have manufactured a range of cars which boast a number of technical features, it has been announced.
The, S-MAX, Galaxy and Ford Mondeo will now have a USB port and Digital Audio Broadcasting (DAB) radio so portable music devices can be listened to while on the go.
Ford navigation and connectivity engineer Markus Pazina, reveals: "Our latest DAB systems and connectivity options provide Ford customers with digital sound quality from a broad choice of media."
Controls for MP3 devices are located between the rev counter and speedometer, with voice-activation possible on some MP3 features such as track selection, the company affirms.
Those thinking of buying one of the brand new Ford models are advised to obtain suitable insurance for their vehicle as it is illegal to drive on the UK's roads without an insurance policy.
Ford Mondeos now have an Electronic Stability Programme as standard across the range, making them a great option for the safety-conscious.