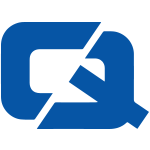 Ford owners have been advised that should they need to leave their car in for repair at a service centre, they could do no better than opting for a Ford workshop.
According to the manufacturer, all of its official service and repair centres around the UK support the Motor Industry Code of Practice.
This means that when drivers leave their cars at one of the workshops, they can be guaranteed that only the highest standard of work will be carried out on them.
"Ford Authorised Repair Centres already meet, if not exceed, the code, so they found it easy to embrace," commented Andy Barratt, Ford of Britain's director of customer services.
The motor code in question ensures that garages provide the same level of service and repair work to all motorists, which makes for a fairer and more reliable system.
Meanwhile, Ford recently claimed that drivers in the market for a new vehicle should turn to its showrooms for a good scrappage scheme deal.
For the #1 car insurance – visit ChoiceQuote