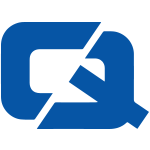 Not enough is currently being done to ensure that police drivers remain of a sufficiently high standard, a senior officer has stated.
The former head of the traffic network section of Greater Manchester Police and now a senior figure at the Oldham constabulary, Superintendent Alan Greene has acknowledged that some officers are being allowed to get away with poor driving standards.
As well as making this dangerous for the police drivers themselves, this is also potentially putting the public at risk, he stated, noting that while officers are given thorough training, once they are out on the road there is no "satisfactory risk assessment process" in place.
"There is not enough governance over them and there is not enough control placed on police drivers," Supt Greene said.
These comments come after it emerged last month that Merseyside Police spent more than £200,000 on accident repairs in the 12 months to the end of April 2010.
ChoiceQuote – #1 for car insurance