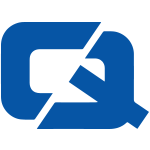 Drivers have been urged not to consider 'fronting' on their car insurance policies to save costs.
The practice, which often sees young drivers added to their parents' car insurance policies as named drivers when they actually use the car the most, is fraud.
Malcolm Tarling, specialist in general insurance for the Association of British Insurers, said that such tactics are a "false economy" as they could end up costing more in the long run.
"If the insurer thinks you are, in fact, the main user when you have led them to believe that you are an occasional user, they could turn down a claim for damage and theft, and their insurance will be more expensive in the future," he explained.
Those struggling to meet the costs of car insurance were recently warned against driving without cover.
Graeme Trudgill, technical and corporate affairs executive at the british Insurance Brokers' Association, said the "net is tightening" on those who take to the roads uninsured.