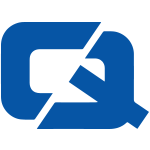 Ever increasing fuel costs have led an increase in the number of motorists 'driving on empty' and running out of petrol at inopportune moments.
It is even worse for those without adequate breakdown car insurance cover who are finding themselves stranded with a long walk to the nearest petrol station.
A study by LV= has found that 340,000 drivers have suffered a breakdown due to running out of fuel in the last three months – an increase of ten per cent from this time last year.
It also found that half (47 per cent) of all drivers admit to running their car with the bare minimum of fuel.
A fifth of drivers say this is due to high fuel prices, with single parents (37 per cent) and young professionals (26 per cent) hit the worst.
Emma Holyer, spokesperson for Britannia Rescue, said: "Drivers who run their car on empty are also at high risk of breaking down.
"Not only is this extremely costly if you don't have breakdown cover and also very inconvenient, running out of fuel on the roads that don't have a hard shoulder can create major safety hazards for other drivers."