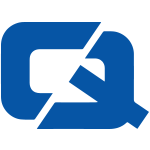 11 January 2013

Drivers in the UK are being hit in the pocket when it comes to filling up their cars, according to new research.
A survey carried out by consumer champion honestjohn.co.uk found that discrepancy between official fuel economy rating and real performance was meaning that motorists had to fork for more petrol or diesel.
The organisation noted that the overall cost was now up to £4.45 billion a year, a 15 per cent increase on previous figures.
Following the collation of 30,000 entries which covered a host of manufacturers and models Honest John found that on average cars only achieve 88 per cent of their published miles per gallon figures (MPG).
The company commented on the findings and stated: "It's [the MPG stats] significantly different from official figures, which could certainly be said to mislead consumers, but are the only figures car manufacturers are allowed by European Commission law to publicise."
For the #1 car insurance, visit ChoiceQuote