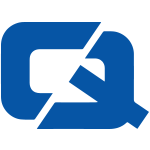 Car insurance policyholders feeling the effects of the credit crunch have been given advice on how best to reduce their vehicle's fuel consumption.
Automotive repair company Kwik-Fit has reminded motorists of the importance of keeping tyres properly inflated, saying doing so could save them up to three per cent on fuel bills.
It also claimed that making cars lighter reduces the drag factor on the road, therefore requiring less fuel to run, while driving gently by not braking or accelerating too hard requires less large bursts of the expensive fuel.
This comes after the government announced that fuel duty is to rise today, April 1st, by 1.84 pence, naturally prompting cash-strapped motor insurance customers to start pinching their pennies.
Kwik-Fit's customer service director David White commented: "In our opinion these are the most practical, safest and noticeable changes you can make to your driving style [to reduce fuel consumption]."
Meanwhile, What Car? recently revealed that the majority of motorists now want to buy greener cars having come to realise the long-term effects they have on their wallets.
Visit the #1 Car Insurance page