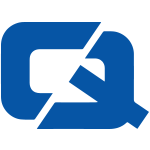 23 April 2013

The cost of fuel is still preying heavily on the minds of motorists across the UK, according to the results of a new survey.
British Car Auctions (BCA) asked drivers what their main concerns were when it came to owning a vehicle and the rising cost of petrol and diesel was named as the top issue. This was followed by the spiralling road tax prices, insurance premium levels, vehicle maintenance and servicing while parking was also among the top five. The concerns highlighted the amount people have to fork out to simply own and run a car which has forced some to consider ditching their vehicle completely.
Chancellor George Osborne announced in the recent Budget that he would not be imposing the proposed fuel duty tax hike, but was criticised by a number of automotive bodies. The Freight Transport Association (FTA) stated that Mr Osborne had missed a golden opportunity to reduce the amount people have to pay at the pumps and give motorists at least a small bit of respite in terms of the cost of their vehicle.
At a time when the UK is going through tough economic times, many consumers are not as well off as they once were and high fuels costs can put a real strain on the purse strings. Of the respondents to the BCA survey varied in their reasons behind their concerns, 29 per cent said that they now only make essential car journeys such as school runs, food shopping and going to work to help save money.
Rising fuel prices has meant people have started seeking alternative means of getting about with 20 per cent stating that they use public transport more while 23 per cent are walking far more often.
Tim Naylor, editor of the BCA Used Car Market Report, said: "Whilst the price of fuel still tops the list of concerns regarding motoring costs, 31 per cent said that maintenance and servicing costs were a key issue. A quarter have delayed repairs to their car to save money and 23 per cent have avoided recommended service intervals."
For the #1 car insurance, visit ChoiceQuote