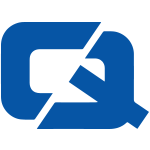 Petrol retailers are urging the chancellor to scrap a proposed increase of 2p per litre in fuel duty, as oil prices continue to rise.
Ray Holloway, director of the RMI Petrol Retailers Association (PRA), claims that it is a bad time to impose a fuel tax in increase and wants Alistair Darling to use today's Budget to abandon or delay the move.
Due to come into force on April 1st 2008 and announced as part of the 2007 Budget by Gordon Brown, the then chancellor, the fuel duty rise has been heavily criticised by motorists, car insurance customers, hauliers and business leaders.
Mr Holloway said: "The increased tax revenue from current high fuel prices means that there is no justification for the two pence per litre fuel tax increase and this must now be cancelled or postponed by the chancellor."
He explained that the number of oil refineries is failing to keep up with global demand for refined petrol and diesel, pushing up prices, which rose by around 20 per cent in 2007.
Alistair Darling will deliver his first Budget as chancellor today and the BBC reports that he will use it to announce that the planned fuel duty rise will be frozen for six months to counteract price increases.