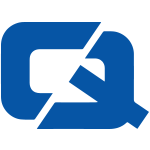 Car insurance holders have been warned about the dangers of running out of fuel on the motorway through a new Highways Agency campaign.
The department has launched its Check Your Fuel Level initiative to prevent drivers discovering they are out of fuel and causing them to break down unnecessarily.
According to the Highways Agency, some 14,971 cars broke down between February 2007 and January 2008 on motorways in the UK as a result of running out of fuel, something that is easily preventable.
"We want to make drivers aware of the dangers and also encourage them to check their fuel levels before they set out and regularly throughout their journey if they are travelling for long distances," said Graham Bowskill, director of the Highways Agency in the south-west.
Mr Bowskill added that the number of drivers stopping on the hardshoulder because they are out of fuel is "alarming", adding that people have been injured while stopped on the side of the motorway.
The Petrol Retailers Association this week called on the chancellor to scrap planned fuel duty rises for the good of consumers and businesses.