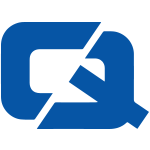 Drivers could experience better roads and transport links as a result of more than £850 million worth of government investment, it has been announced.
The Department for Transport (DfT) has revealed plans for £586 million in funding to be given toward 21 local authority projects in a bid to improve infrastructure in the areas.
Transport secretary Justine Greening said: "Almost all journeys begin and end on local authority networks, which provide the crucial links that allow people and businesses to prosper."
She added that the scheme to invest the money into bettering the UK's roads will benefit many parts of the country where major projects are proposed.
However, some other projects may have to wait until further funding becomes available to get underway.
The DfT also recently announced the A14 Challenge which sets out to get ideas from communities on how to better the congestion on the busy road.
Visit ChoiceQuote – for the #1 car insurance.