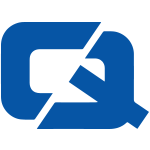 There is a growing gender gap in the world of car insurance, new research suggests.
A study published by the AA states the first year of car insurance for a male driver is twice as high as for a woman.
The research shows the gap in cover costs has increased by almost 60 per cent since 2003, as the cost of premiums rises for newly-qualified women but falls for their male counterparts.
A spokesman for the company suggested this is because men aged under 21 are ten times more likely to crash than a male aged 35 or above.
However, women in the same age bracket are only five times more likely to have an accident than females aged more than 35.
Recently, Mike Powell, a principal consultant with Defaqto, urged students planning to take their car with them to university to tell their car insurance provider where they are parking it.
Failing to do this, he warned, could cause insurers to refuse claims made.